Serving Culinary Excellence with Every Bite.
Call the Best Catering Services in Hyderabad! We are not just about food, we're about crafting unforgettable moments that tantalize your senses. From the first bite to the final morsel, our talented chefs infuse passion and creativity into every dish, elevating your event to a masterpiece of Flavors. Whether it's an intimate gathering or a grand celebration, we turn your vision into a delectable reality.
Quality of Food
Crafting culinary excellence, plate by plate, for an unrivaled experience in taste and quality.
Customized Menu
Our customized menus cater to your every craving and occasion with flavorful precision.
Experienced Chefs
Our experienced chefs create bespoke dishes that elevate every dining flavor & experience.
Explore a world of flavors with our wide range of cuisines, offering something delicious for everyone.
Best Catering Services - Aastik Caterers
Aastik Caterers, founded in 2022, is dedicated to all those who love to wander far and wide. We invite you on a wholesome culinary adventure, where you'll explore undiscovered gourmet experiences.
Thank you for creating lasting memories with us.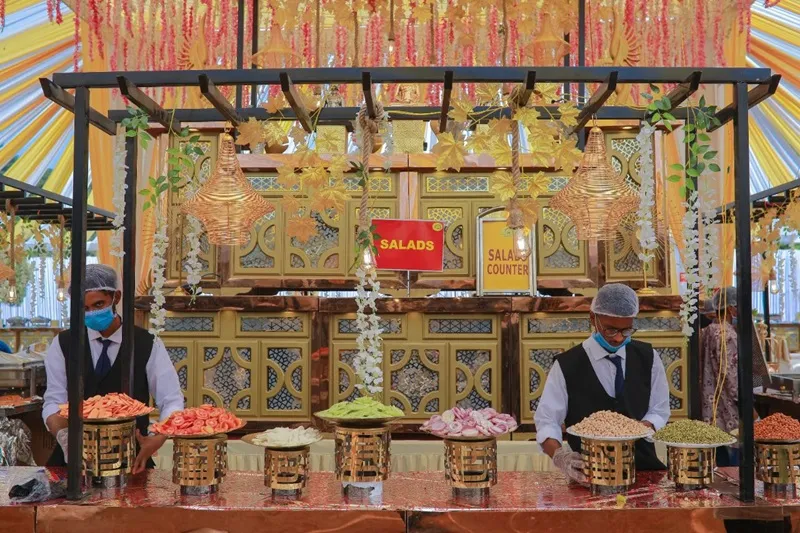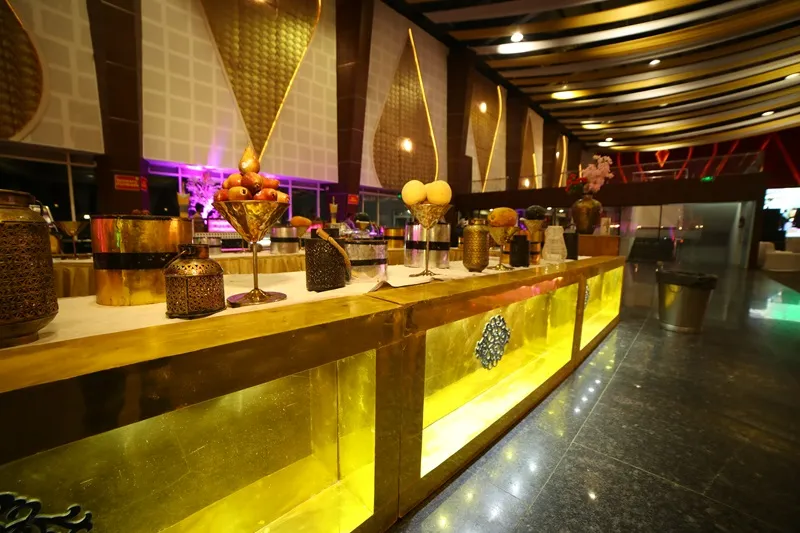 Introduction
Event Planning
Reasonable Pricing
Food Safety
Creative Menu
Quick & Secure
Introduction
Are you from Hyderabad? Still, trying to figure out your occasions to be well-organized? Stop thinking must as the best catering services in Hyderabad are always ready to serve you their best. They always serve you the way you love to see it. Whether it is a family occasion or a social event, famous caterers are always ready to provide their expertise in their style. A few big event management companies also offer food catering services in Hyderabad. They provide authentic foods for parties like birthday parties, private parties, kitty parties, corporate parties, etc. So, you can get any dish you want on your occasion, even at an affordable price. So, all the services are available from the caterers in your city- Hyderabad.
Event Planning
Reasonable Pricing
Food Safety
Creative Menu
Quick & Secure
I contacted Aastik Caterers for my retirement ceremony and was so happy with the arrangements. Everything was so professionally planned and I received many comments from my colleagues about the food and hygiene. I highly recommend Aaastik Caterers and I would say they are the best catering services in Hyderabad to date, we worked with different catering services before and nobody has met our expectations except Aastik Caterers. They executed beyond my expectations.
Sr. Civil Engineer govt of Telangana
Aastik Caterers were a joy to work with from the very first inquiry to the final clean-up on our son's wedding day. They provided the best customer service imaginable always fast to reply, pleasant, patient, and inventive with our special request recipes. We consider it a blessing that we were able to work with Aastik Caterers on our special day, have already given them our highest recommendations, and would never consider holding other events somewhere other than Aastik Caterers.
Last night was a huge success and so many people commented to me on the quality of the food. I have to say that the staff was amazing and great at coordinating and managing everything. The standard to which they worked was very high. I am so happy with the way the kitty party went along, the unique Live counters are the highlights of their arrangements and the food was so yummy and our cravings have satisfied totally. I would be very happy to work with you.