Introduction
The wedding season is approaching. Are you looking for the caterers to take up the wedding occasion of your loved ones or you? Best wedding catering services in Hyderabad are waiting for your green signal. They will prepare the entire event at your preferred location. For that, you have to select a package that suits you the best. You can choose any menu you or your loved person likes. The Indian wedding catering services in Hyderabad will arrange a well-decorated venue for the wedding party, and all the guests will be amazed.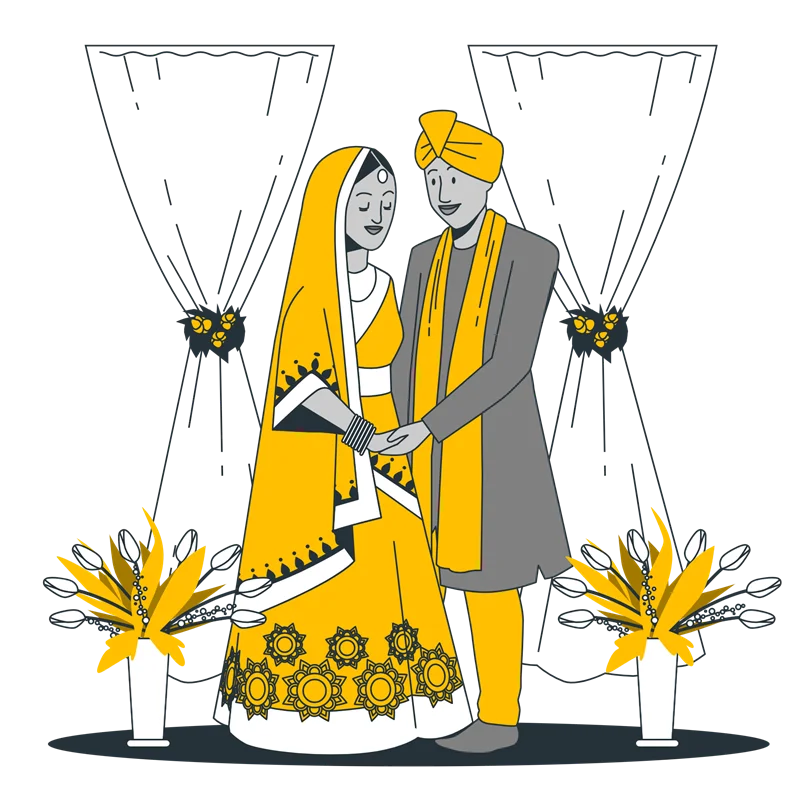 Brilliant Wedding Menu Concepts for Memorable Receptions:
What can match Hyderabadi Biriyani and Raita? I think none. The best food catering services in the city will serve hot and delicious meals for the wedding functions, whether it is a lunch or dinner. The caterers will show you how maturely to handle a wedding ceremony so that each of your guests will say, "What a nice party!" You will get the exact wedding menu list you like.
Budget-Friendly Wedding Catering Options:
Within your budget, you may get the Indian wedding starters menu, sweets menu, beverages, and more. If you are fit with pocket-friendly packages, the Hyderabadi wedding caterers will offer you particular functions according to your choice. Affordable catering services for weddings are now the best choices that you can go with because, within your price range, they will manage the entire event.
Vegan and Dietary-Friendly Varieties:
If you are looking for vegetarian foods, do not take extra pressure; contact the vegetarian South Indian wedding food menu list providers near you. They will arrange multiple cuisines, and each of them will be figure-lickingly tasty. If you prefer healthy and dietary dishes, you do not need to pay extra because the wedding caterers will prepare them within your package.
Innovative Wedding Catering Ideas to Surprise Your Guests:
Near you in Hyderabad, there are so many wedding party catering services available. But you have to find the best one. Keep in mind that the top-rated caterers will only make something different so that your guests will be surprised to attend your wedding party. The top-ranking caterers will add something special to each item they will be serving.